ABOUT
Our mission is to help you care for Torch Lake and her watershed.
Board of Directors
Our Board is dedicated to open communications, so feel free to contact us anytime.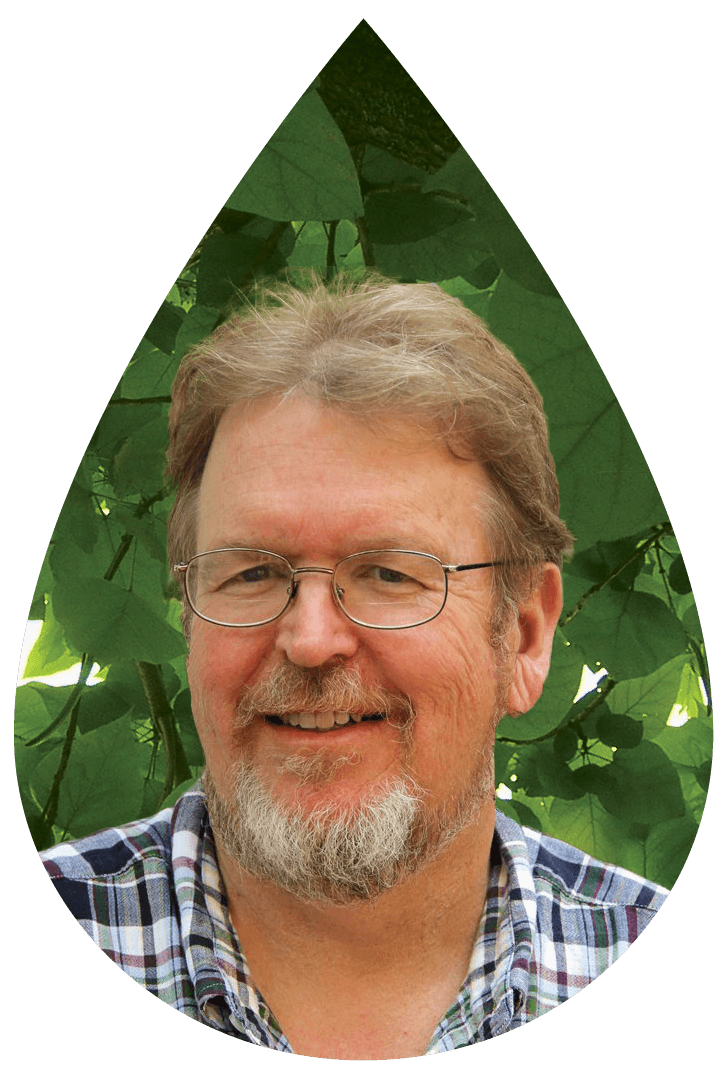 Keith Ross
Forester, Land Conservationist, Real Estate Attorney
"My family has owned property in Alden since the early 1900's, and I hope my family and heirs can enjoy the beauty and tranquility of the lake for another five generations."
Keith has worked as a forester and conservation consultant for more than thirty years. Keith will oversee the Land Conservation Program. He has protected over 1 million acres of forestland in New England and successfully completed the largest forestland conservation easement in North America, the Pingree Forest Partnership on 762,192 acres in Maine.
Keith lives in Massachusetts with his wife, Louise, and their sons, Simon and Cody. He enjoys reading mysteries and watching sports.
Trish Narwold
Marine Scientist, Occupational Therapist
"My favorite place on Earth is the Torch Lake Watershed, and I am eager to demonstrate to others how our actions impact the water."
Trish has worked as a pediatric occupational therapist in school and hospital settings for over twenty years. As a water scientist, Trish will oversee the Freshwater Education Program. With her curiosity piqued from years of volunteering with the Three Lakes Association, Trish pursued further education in the marine sciences and completed a research project in St. John, U.S. Virgin Islands involving run–off and sediment in tropical bays. Her experience traveling and living around the world has brought a global perspective to local conservation.
Trish lives in California with her husband, Andrew, and their children, Drew and Meg. She enjoys exploring the Chain of Lakes by canoe with her husband and spending summers with her extended family on Torch Lake.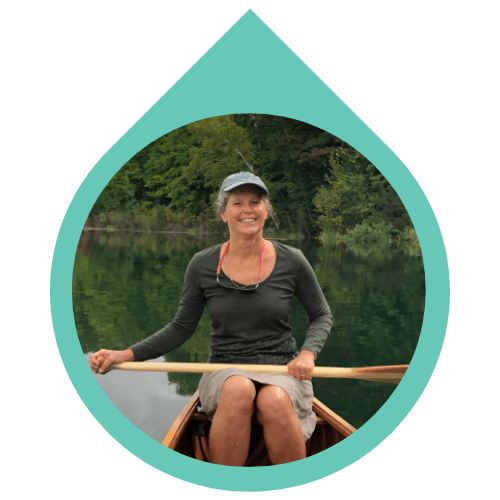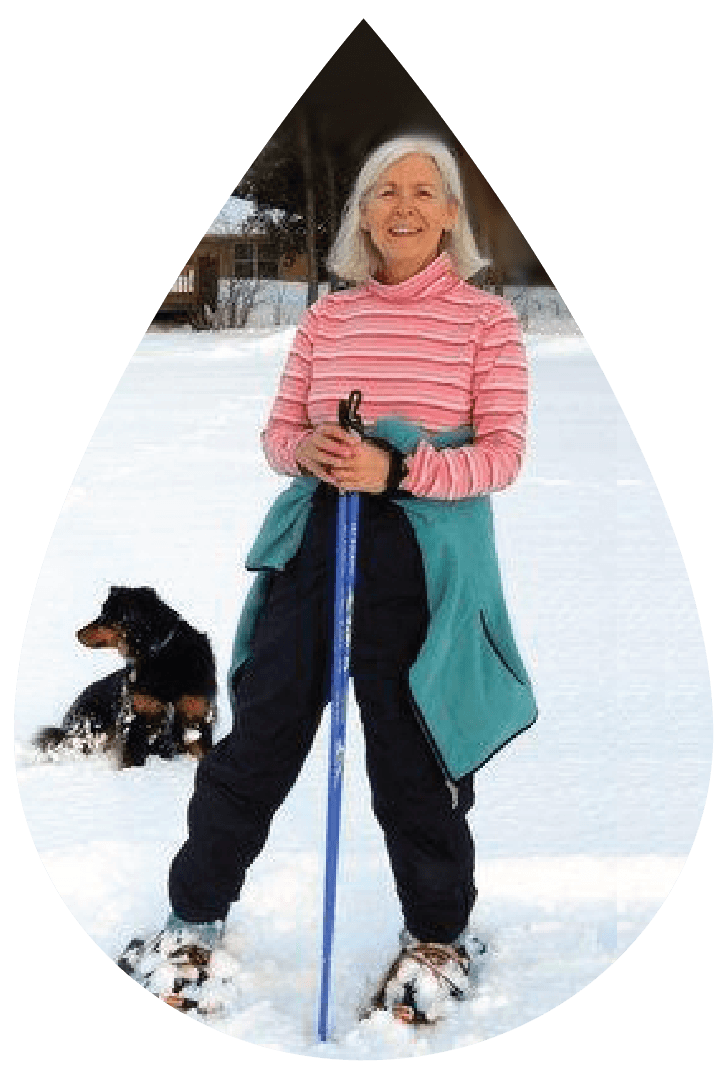 Peg Comfort
Ecologist, Environmental Educator, Former Township Planning Commissioner
"My great, great- grandfather was the architect when the Alden Depot was rebuilt in 1907, so my family has deep roots here. Our son is a native, because he was born here, and we have called this wonderful watershed home for almost 40 years. I really care about the future of this place!"
Peg has worked as an educator, program consultant and grant writer for thirty years. She will oversee Operations and Communications for the Center. She has been an active volunteer in area environmental organizations and land conservation projects in the Chain of Lakes. Peg has been a presenter at international water conferences and brings a global perspective to the Center. Peg has been active in the Grass River Conservation Committee and serves as project manager for Michigan Audubon's LOON NETWORK.
Peg lives on Torch Lake with her husband, Tom, and their two Labrador retrievers. She enjoys wetland walks at Grass River Natural Area, exploring the Chain of Lakes and sailing on Torch Lake.
Emilee Syrewicze, Board Chair

Nonprofit Executive
"I am excited about being involved in a grassroots group that is helping to change people's relationship to the natural world. We all need to be better stewards of our valuable freshwater in Michigan!"
Emilee Syrewicze, a native of Northern Michigan, is the current Executive Director of Opera Grand Rapids. Previously, she was the Executive Director of the Catawba Riverkeeper Foundation in Charlotte, NC where she oversaw the litigious effort to clean up coal ash throughout the American South. She has her bachelor's degree from Alma College and her Law Degree from Vermont Law School.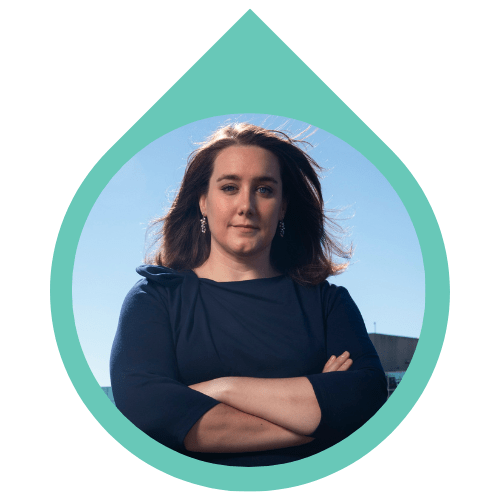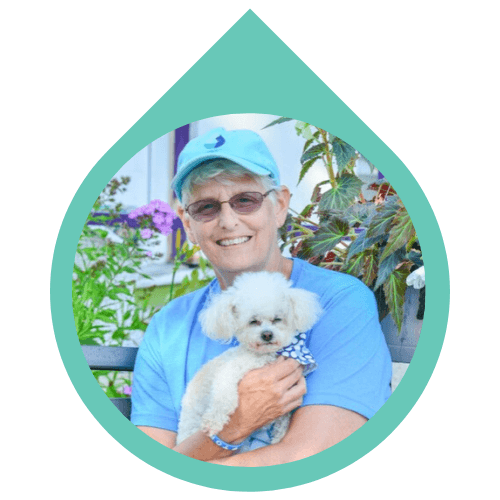 Barb Lockrey
Biologist, Educator, Veteran
"I hope our group can help visitors and year-round homeowners learn more about what they can do to protect our beautiful watershed."
Barb served in the U.S. Army, and then taught science and English for more than twenty years. She has been an active volunteer at the Grass River Natural Area as a naturalist and teacher. Barb helps with Torch Conservation Center's TRUE BLUE Gallery.
Barb lives in the house her father built in 1956 in order to be close to many family members living in Alden. She enjoys photography, geocaching expeditions and spending time with her California family when they come to visit.
Paul Beaupre, Board Vice Chair
Entrepeneur, Triathlete, Boater, Volunteer

"For 50 years I have been biking around, swimming in (and across), sailing, windsurfing, skiing and boating on Torch with friends and family.  More than any spot, it has been the base of my most healthy, beautiful, memorable moments.  As I made the turn and am playing the "back nine" in life I want to contribute more on the environmental preservation of the Torch watershed. I am excited to blend my passion for the region and business skills to advance the mission of the Torch Conservation Center."
Paul and his wife April have two teenage boys and live in Atlanta GA. He is an alum of Michigan State and earned an MBA at Northwestern. Paul supports organizations that provide better access to clean drinking water and research on childhood cancer. He has board experience with organizations that promote gender equality, youth athletics, and entrepreneurship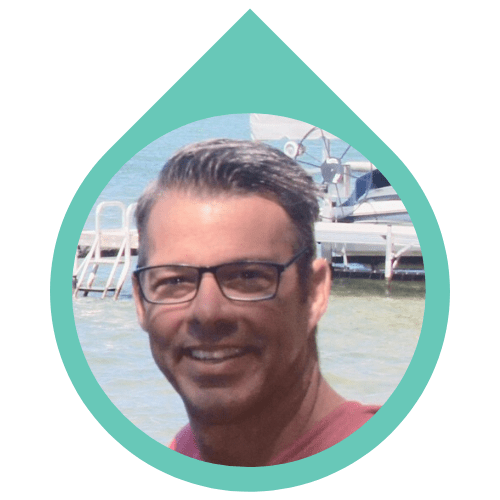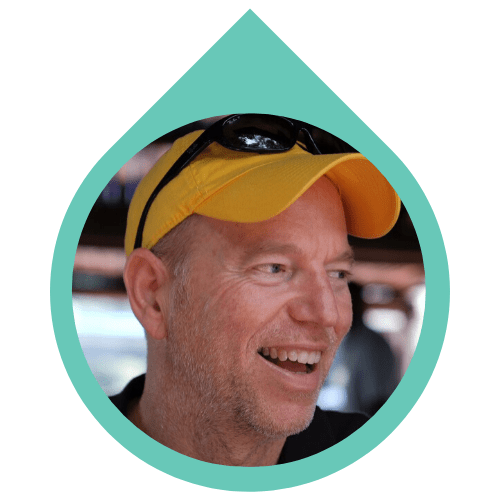 Rob Nissly, Treasurer
Licensed Builder, Industrial Engineer

"I feel that the most important thing we can do is to be good stewards and to help preserve the beauty and health of Torch Lake for the many generations to come"
Rob is the Chief Strategy Officer for the Habitat for Humanity in Ann Arbor, MI.  In that role he focuses on leveraging grants and corporate relationships to assist the homeowners of Washtenaw County.  The primary focus has been on seniors and veterans in the community. Over the past 5 years more than 6,000 families in and around Ann Arbor have received improvements/services from the local Habitat.  
Rob lives in Ann Arbor and wishes it was closer to Torch Lake.  
Sallie Foley, Secretary
Retired social worker, educator, and writer

"Believe me, my young friend. There is nothing absolutely nothing quite so much worth doing as simply messing about in boats." (Wind in the Willows)
I have Torch Lake imprinted on my DNA. My family has summered at Torch since 1947 and some of us now live at Torch year 'round. Growing up, summers were spent messing about in boats—sailboats, canoes, kayaks, motorboats. The lake and surrounding forests, hills, and waters are precious to my family and now hold five generations of memories!
My 40+ year career as a social worker and educator centered on work at the University of Michigan Medical Center, creating and leading a program in Sexual Health counseling, as well as writing books and articles about sexual health, and at the Graduate School establishing and leading an international training program for sexuality educators and therapists, the Sexual Health Certificate Program.
Retiring has given me time for new pursuits and much more time for being outdoors and at Torch. The mission of Torch Conservation Center holds deep personal meaning for me and speaks to the incredible importance of education and outreach in saving our lakes and forests. For me, it's all about what I can pay forward to future generations at Torch Lake.
Sallie and Steve Foley live on Torch Lake. They have 3 grown children and 6 grandchildren, who also love to mess about in boats.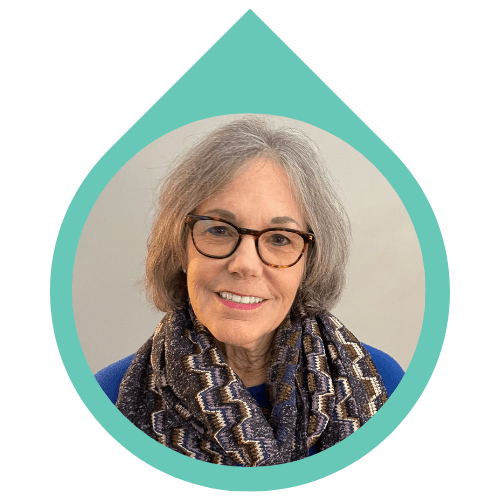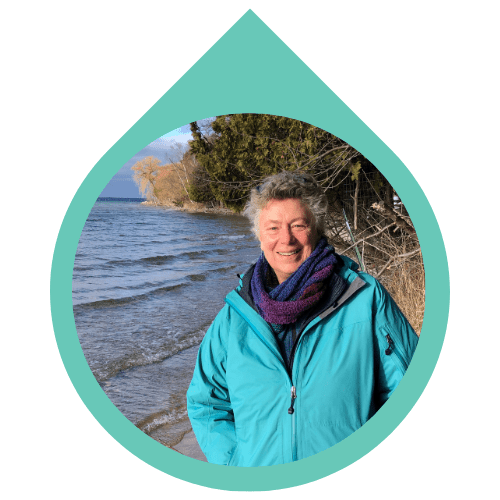 Linda Oxford
Licensed Professional Counselor, Educator, Engineer

"The cottage on Torch Lake is the thread that has woven together 5 generations of my family. As a therapist, I know deeply the beneficial effects of nature on one's mind, heart and body. I feel called to help protect and improve the health of the lake and surrounding lands, so we all may flourish for years to come."
Linda has spent over 20 years providing therapy and instruction in Mindfulness Based Stress Reduction and yoga in private practice and college settings. She has also served in leadership roles for several non-profit and professional organizations. Her early career in marine and automotive engineering was focused primarily on quality and process improvement, as well as advanced program management.
Linda spends summers in Alden with friends and family in her Bellaire Log Cabin and winters in Rochester, Michigan. She loves to hike, knit and read.
Visit the TRUE BLUE Gallery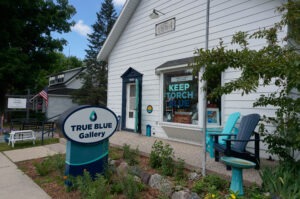 Open for 7th Season
Fall Hours
Thursday-Saturday
11am-4pm
Season closing day October 14, 2023
9046 Helena Road
Downtown Alden, MI
Don't just wish that Torch Lake will stay blue.
Choose a water-friendly lifestyle - make a difference!