Welcome to the Torch Lake Watershed!
The beaches and dunes of ancient lakes now form the ridges surrounding Torch Lake.
They form a basin or watershed holding almost 900 BILLION gallons of water.
Most of the rainwater and melting snow flows off the ridges, down the hills, into more than 40 streams and eventually into Torch Lake.
But…when the ground is covered by plants and trees, some of the runoff percolates through the soil and into the groundwater aquifer, giving us our drinking water.
Knowing all you can about Torch Lake will help you understand the importance of making water-friendly choices every day.
TORCH LAKE IS A REFLECTION OF HER WATERSHED!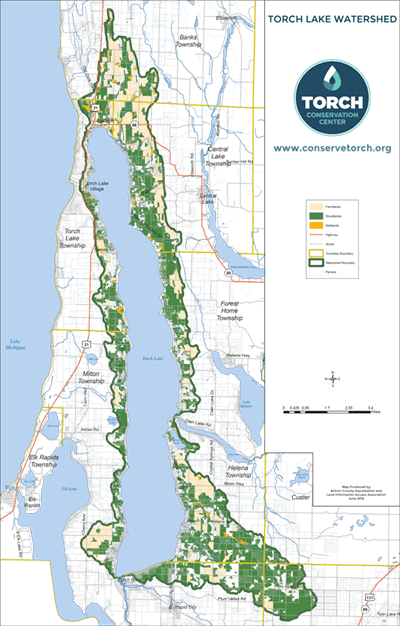 Visit the TRUE BLUE Gallery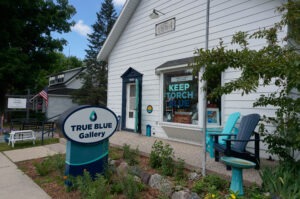 Open for 7th Season
Fall Hours
Thursday-Saturday
11am-4pm
Season closing day October 14, 2023
9046 Helena Road
Downtown Alden, MI
Don't just wish that Torch Lake will stay blue.
Choose a water-friendly lifestyle - make a difference!