TRUE BLUE Living
INSTEAD OF THROWING AWAY SINGLE-USE PLASTIC PRODUCTS
Humans are the only animals who create mountains and oceans full of waste.
Each person in the U.S. created on average 4.9 pounds of municipal solid waste EVERY DAY!
(EPA, 2018)
Over the past 7 decades, plastic production has increased 24,350%. That is a lot of plastic!!
Plastic production has increased from 1.5 million tons in 1950 to 367 million tons in 2020.
20 companies produce ½ of the world's plastics. (Foley, 2023)
The largest plastic producer is Exxon Mobil. (Foley, 2023)
Recycling materials and reusing materials are the best ways to keep waste out of landfills.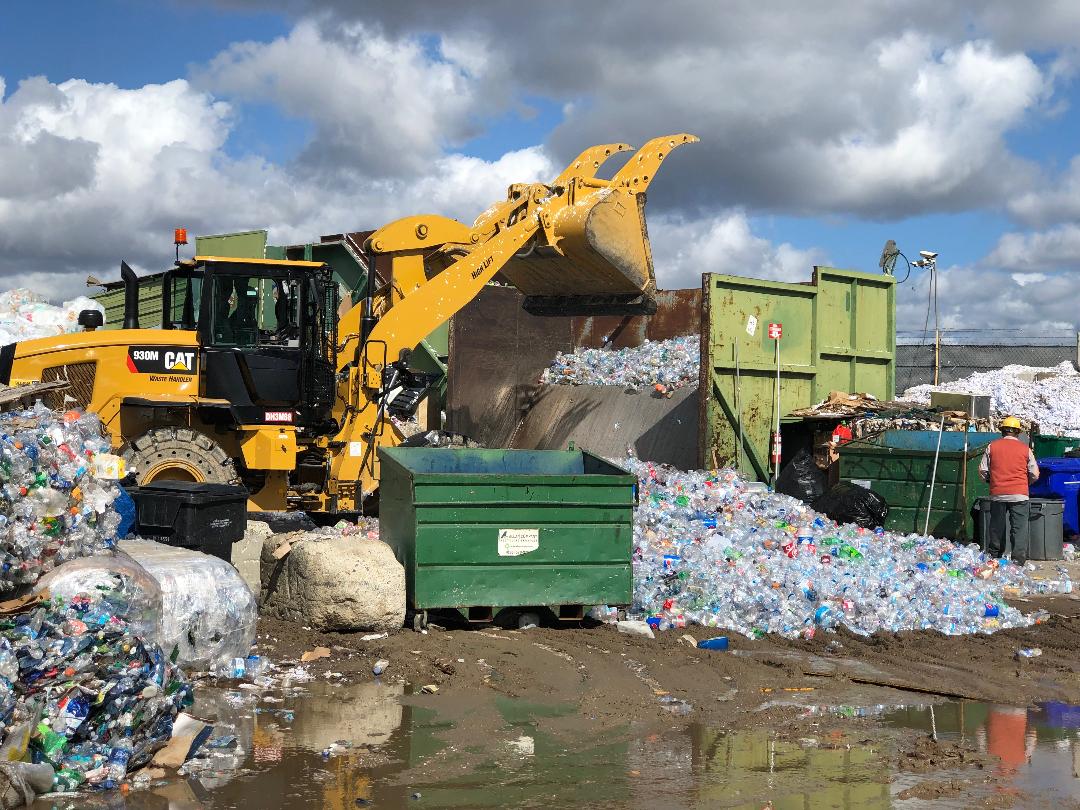 RECYCLING
Glass can be successfully recycled.
In Sweden, over 95% of glass is recycled, BUT the U.S. recycles only 31% of glass products.
Michigan and other states with bottle deposits have a higher rate of recycling.
Paper can be successfully recycled.
Between 66-68% of paper is recycled in the U.S.
Plastic CAN NOT BE effectively and safely recycled
(Enck and Dell, 2022)
Only 5% of plastic is recycled into new products by American companies.
The EPA estimates 92% of plastic produced still exists somewhere and in some form. (Foley,2023)
Plastics break into smaller pieces and end up in our lakes, streams, drinking water and the ocean.
Some plastic waste is incinerated as a low-quality fuel, which releases carbon dioxide adding to global warming. The rest ends up in landfills and illegally dumped as litter.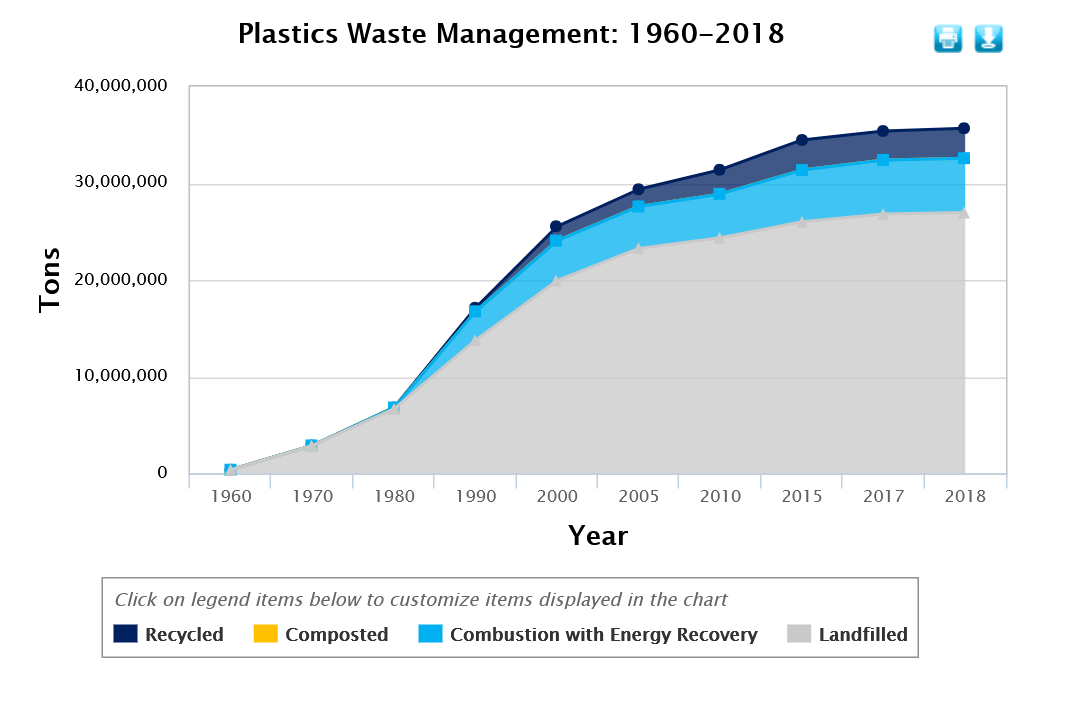 Why is our plastic recycling rate so low?
According to the oil industry, recycling plastics is not economical. Currently, it is cheaper to make new plastic than to improve the processes for collecting, sorting, transporting and reprocessing plastics.
There are thousands of different plastics, so each type requires a different recycling process.
Plastic is flammable; recycling plastic plants are prone to fires.
Plastic is toxic; it acts like a sponge and soaks up toxic chemicals.
What are the benefits of recycling & reusing?
Benefits to You
Saves money on trash removal costs
Protects your health by removing toxins from your home
Benefits to Your Water
Protects your drinking water by reducing toxins from entering landfills
Reduces amount of microplastics in the environment
Benefits to Your Watershed
Keeps forests from turning into landfills as old ones fill up
Reduces amount of land used constructing petrochemical plants
What can you do?
Step 1. Take stock of plastics in your home.
Step 2. Choose reusable products rather than single-use plastic items.
Purchase new reusable items and keep them handy when you go out. Start with one item. Use it a few weeks, until it becomes a habit. Then, add another alternative to your life.
Inside Your Home: Bathroom
| Single-Use Plastic Item | Alternative |
| --- | --- |
| Deodorant in plastic holder | Underarm Deodorant in Cardboard Holder |
| Toothpaste Plastic Tubes | Toothpowder or Toothpaste Tablets in Glass Jar |
| Plastic Toothbrush | Bamboo toothbrush* |
| Dental floss | Silk floss in Glass Jar |
| Plastic comb | Bamboo Comb |
| Plastic brush | Bamboo Brush |
| Shampoo in plastic bottle | Shampoo bars |
| Conditioner in plastic bottle | Conditioner bars |
| Hand soap liquid in plastic bottle | Soap bars* |
| Body wash in plastic bottle | Soap bars* |
| Trash can liners | Paper bags |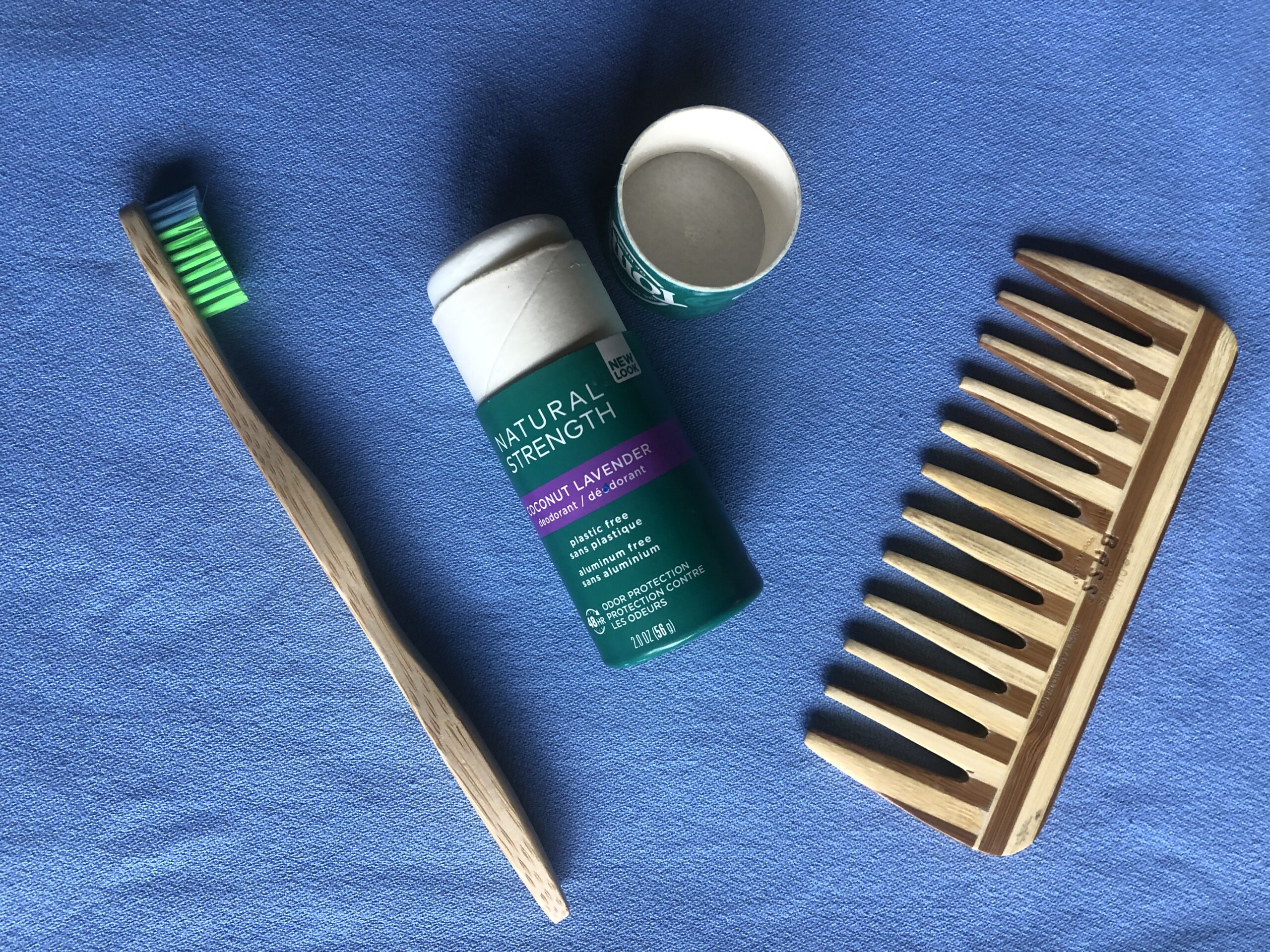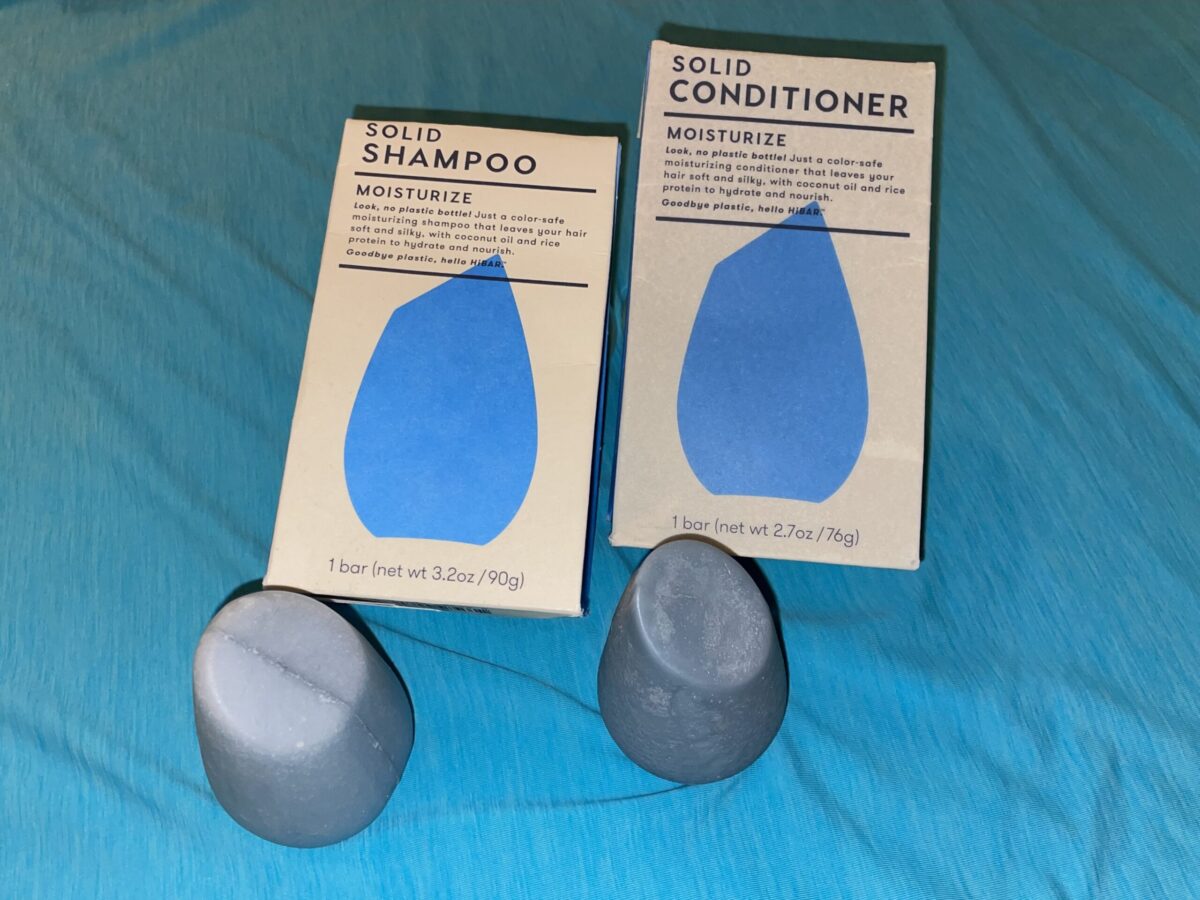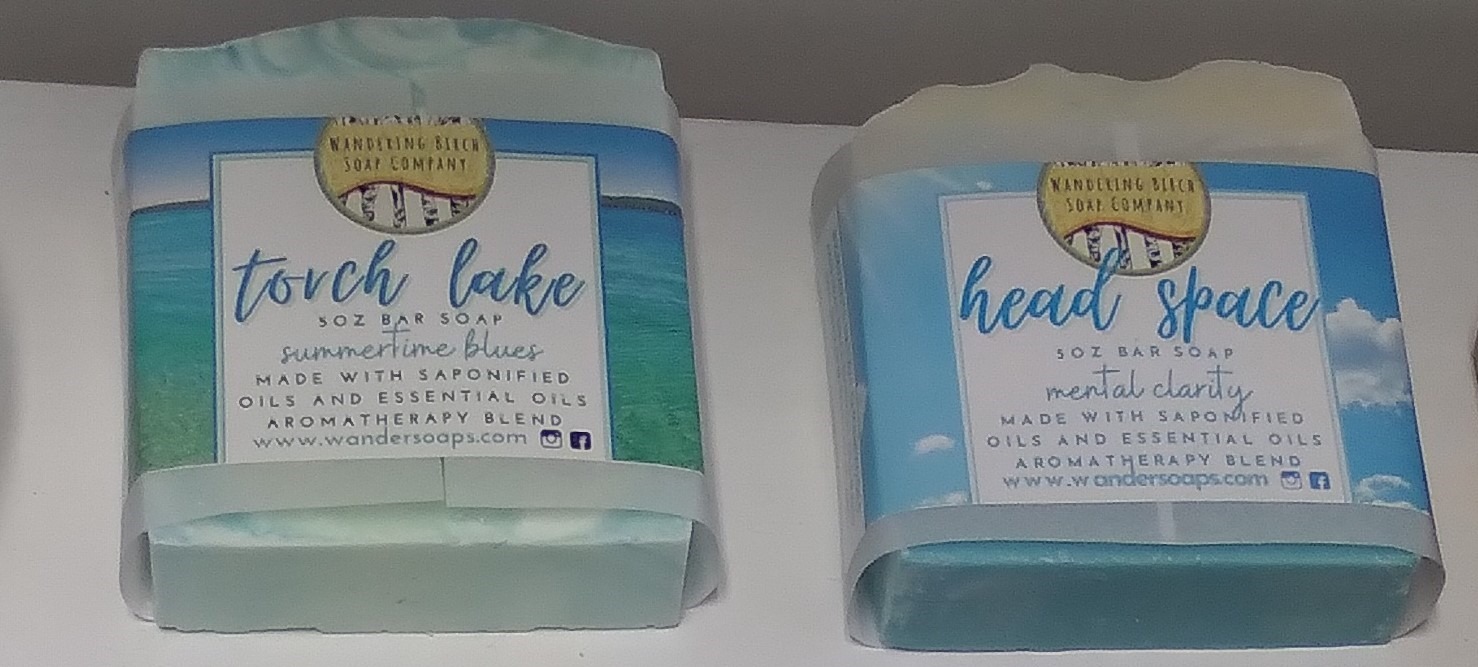 Inside Your Home: Kitchen
Single-Use Plastic Item
Alternative
Plastic Wrap
Wax paper
Beeswax cloth covers *
Cloth bowl covers
Glass containers
& reusable lids

Plastic Storage Bags
Stainless steel or glass reusable container

Waxed paper envelopes
Plastic Cutlery
Bamboo Cutlery *
Plastic Plates
Paper/Bamboo Plates
Plastic Straws
Stainless steel straws */ Paper straws
Plastic Dish cleaning Brush
Bamboo Pot scrubber Brush
Polyester Nonbiodegradable Sponges
Crochet yarn dishcloth
Swedish reusable dishcloth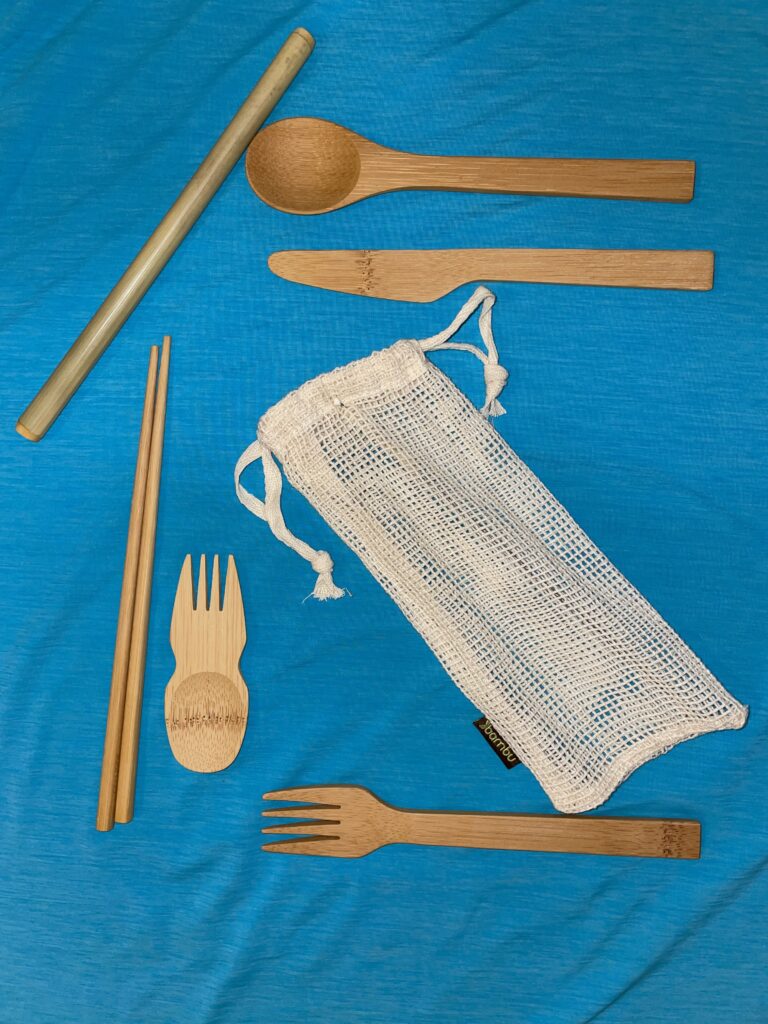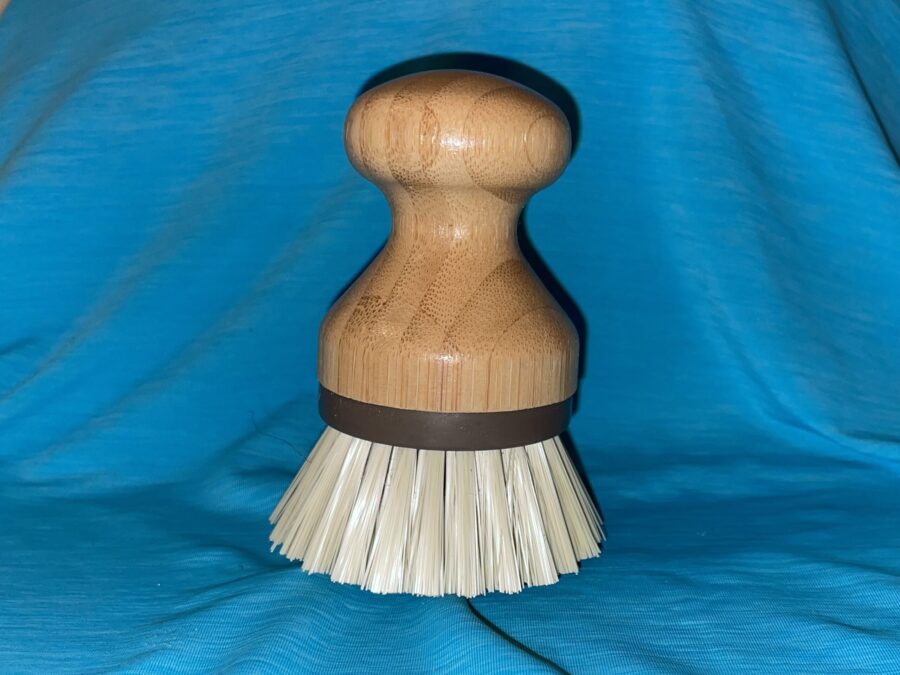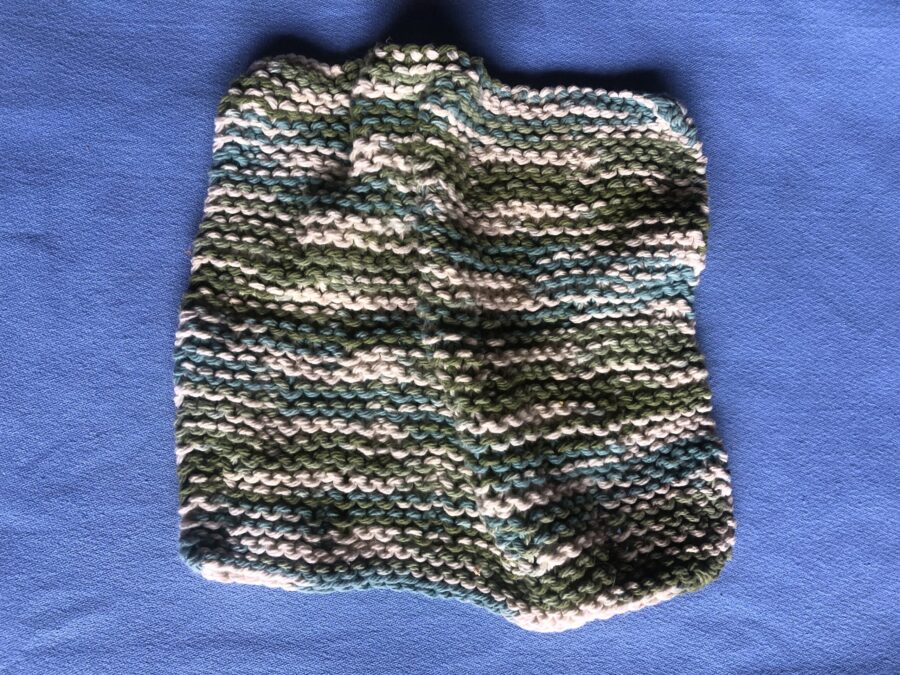 Inside Your Home: Laundry Room
Single-Use Plastic Item
Alternative
Laundry Detergent Liquid in plastic
container

Laundry Detergent Sheets
Reusable Plastic bottle with dry detergent refill
Fabric softeners-liquid in plastic
bottle or dryer sheets
Wool dryer balls*
Spot cleaner in plastic bottle
Stain Bar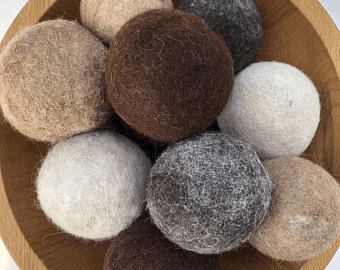 Outside Your Home: Grocery Store
Single-Use Plastic Item
Alternative
Plastic Grocery Bags
Bring your own Cloth Bag*
Ask for Paper Bag
Plastic Produce Bags
Bring your own Cloth Bag*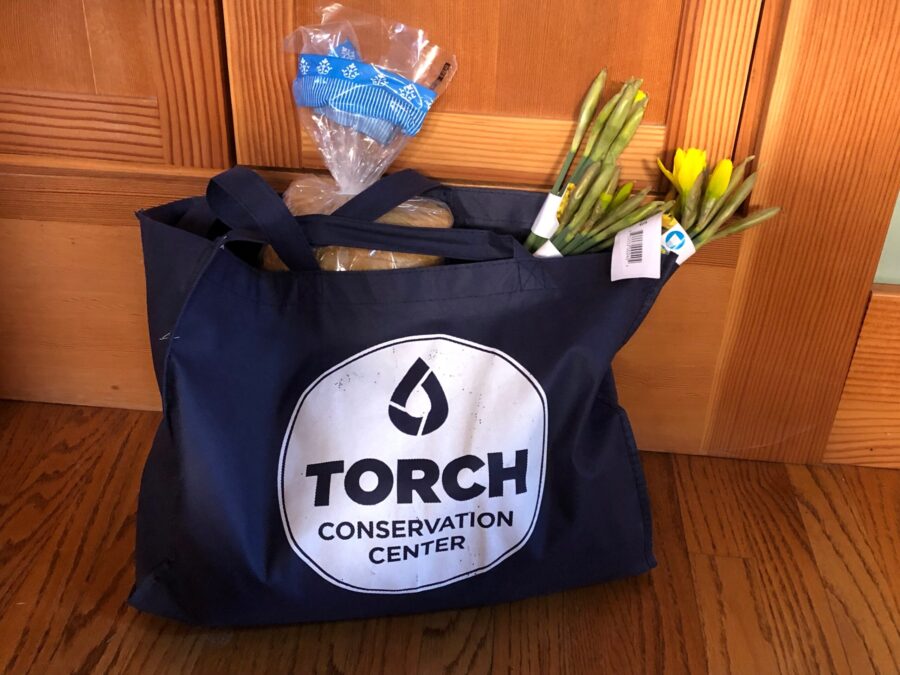 Outside Your Home: Restaurant/Take Out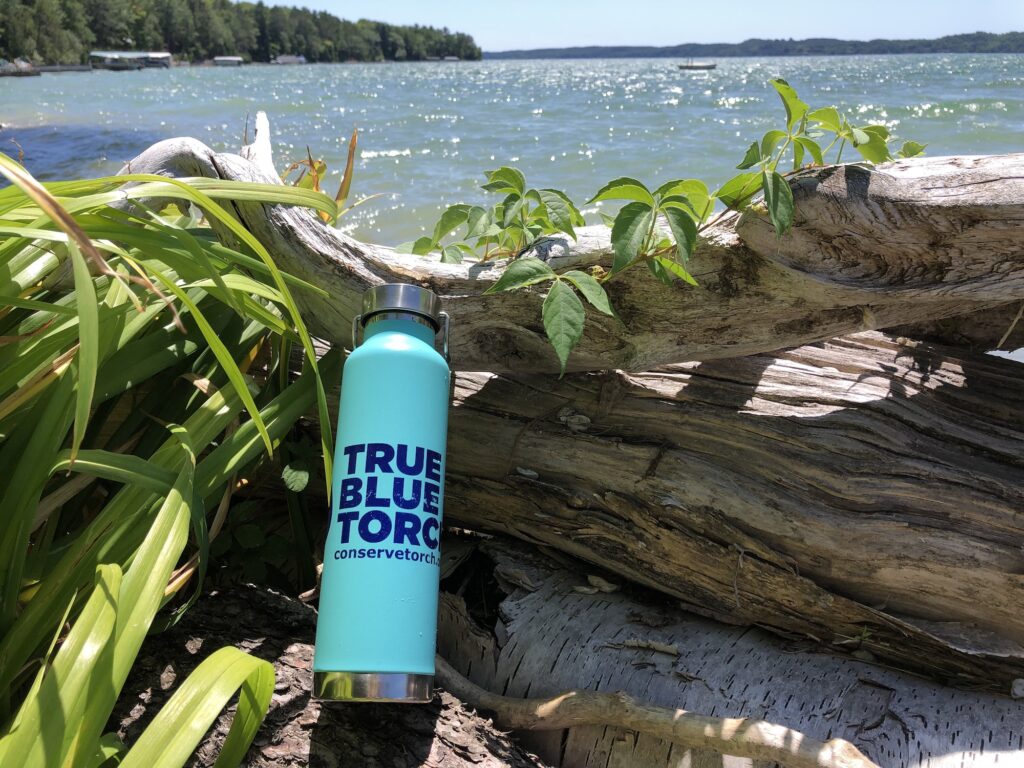 | Single-Use Plastic Item | Alternative |
| --- | --- |
| Plastic Take home bag | Bring own Cloth bag* |
| Plastic Food container | Bring own glass, stainless steel or reuse a plastic container |
| Plastic Water bottle | Refillable metal water bottle* |
Step 4. Recycle plastic items you do have.
The American Waste Plastic Recycling Machine in Traverse City is advanced and can handle many plastic items other areas cannot:
All plastics #1-7
Styrofoam- BUT NOT STYROFOAM PEANUTS.
Grocery Bags
Plastic Film/Wrap
Plastic Ziplock Bags
Dry Cleaning Bags
Bread and Food Bags
Step 5. Each week take your recyclable waste to a location near you.
Please do not litter, dump trash or leave materials outside the bins.
Alden- Helena Township Community Center
Bellaire- South M88 near Antrim County Transportation Building
Elk Rapids- South Bridge Street next to Municipal Building
Kewadin- Old Milton Township Hall on Cairn Highway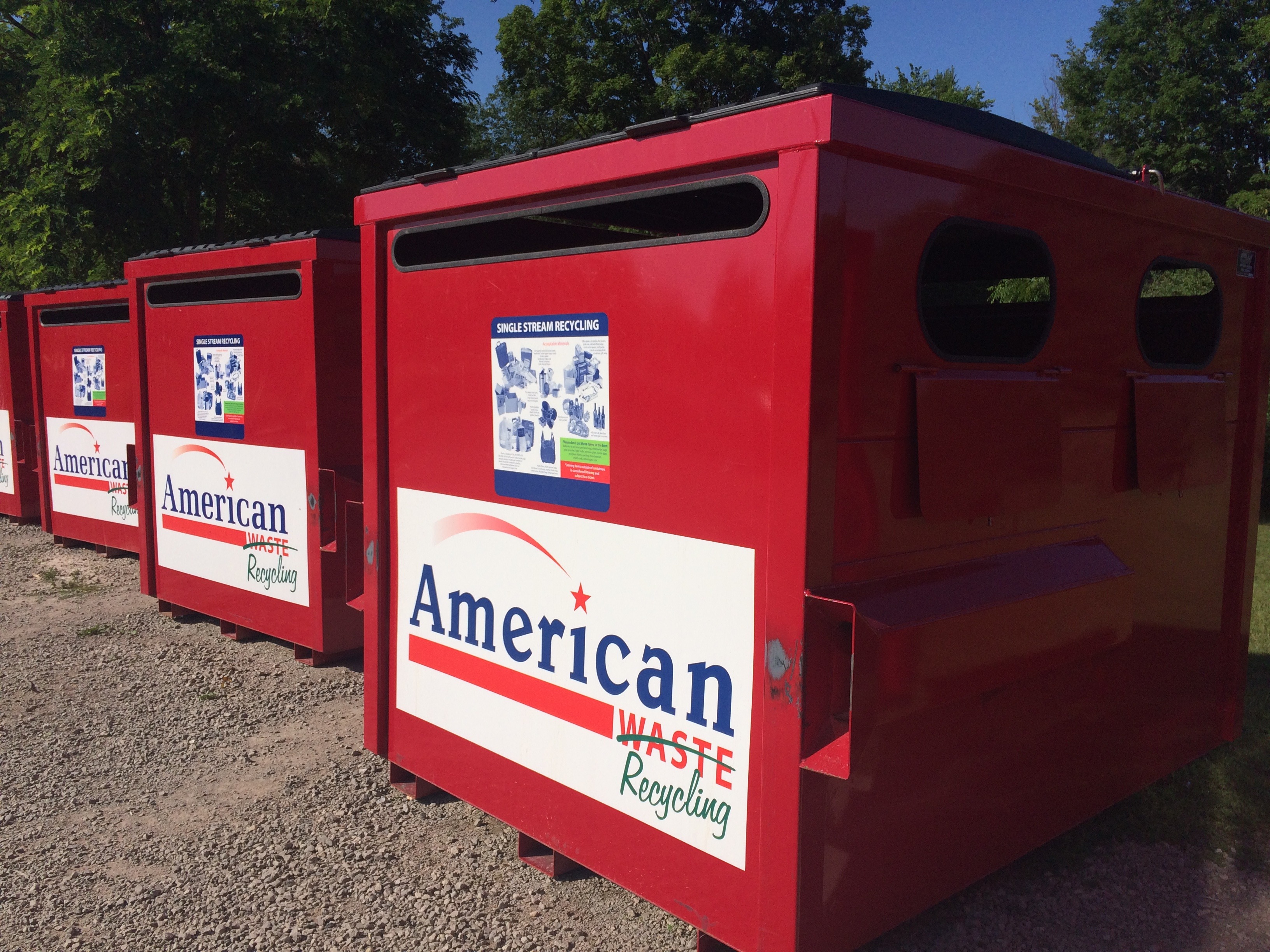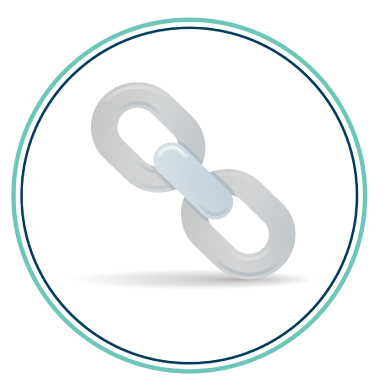 Check out 

Antrim County Recycling.
American Forest and Paper Association.com
Enck, J. and Dell, J. 2022 Plastic Recycling Doesn't Work and Will Never Work The Atlantic
Foley, C. 2023 Microplastics in the Great Lakes: 2023 Ice Breaker Series. Tip of the Mitt.
RecoveryWorldwide.com
U.S. EPA Advancing Sustainable Materials Management Facts and Figures 2018
Don't just wish that Torch Lake will stay blue.
Choose a water-friendly lifestyle - make a difference!