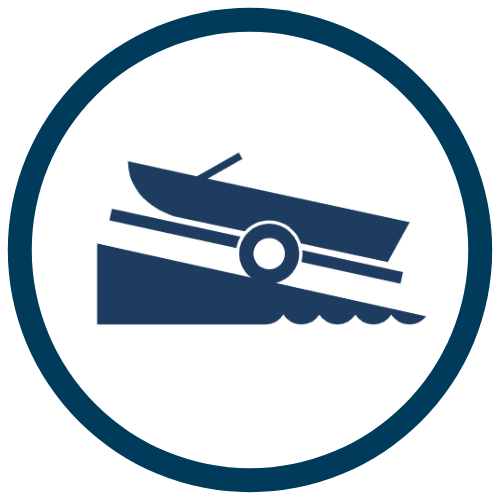 Cruise around the lake looking at cottages and
identifying landmarks as you go.
Here's a guide and map for you.
Before you head out…
REMEMBER: inland lakes in Michigan have different rules from the Great Lakes.
On Inland lakes, the shoreland and bottomlands are private property.
Use only the Public Access points to reach the shore.
Public Access Points vary in width, so stay within the boundaries.
Please respect all private property around the lake and do not trespass. 
EASTERN SHORE
Launch at Alden Harbor*, head north along the eastern shore, past the mouth of Clam River.
From Clam River, continue north past Yacht Club Point—all the sailboats will help you identify this point.
Enjoy a picnic at the Forest Home Township Family Day Park*.
NORTH END
Continue to the north end of the lake.
Take a beach break at the MDNR Boat Launch*.
WESTERN SHORE
Loop around and travel south, along the western shore.
Need another pit stop and a chance to stretch your legs?
Anchor off the Torch Lake Township William K. Good Day Park* for a swim, or a run around their grass or volleyball court.
Head south to the southern sandy end of the lake.
SOUTH END
Make a pit stop at the MDNR Boat Launch*.
After a swim near the south end's Sand Bar, head back to Alden for ice cream.
Hope you enjoyed your day on the most beautiful lake in Michigan!
*Toilet facilities
USE CAUTION AROUND CLAM RIVER
There is a strong current where Clam River flows OUT into Torch Lake.
Stay within channel markers as you approach the river to avoid hitting your propel on boulders.
Gas pumps for your watercraft are located on the right or south side of the river as you enter.
Do not attempt to turn around in the narrow river.
Proceed 1/4 mile into the wider Clam Lake to turn around.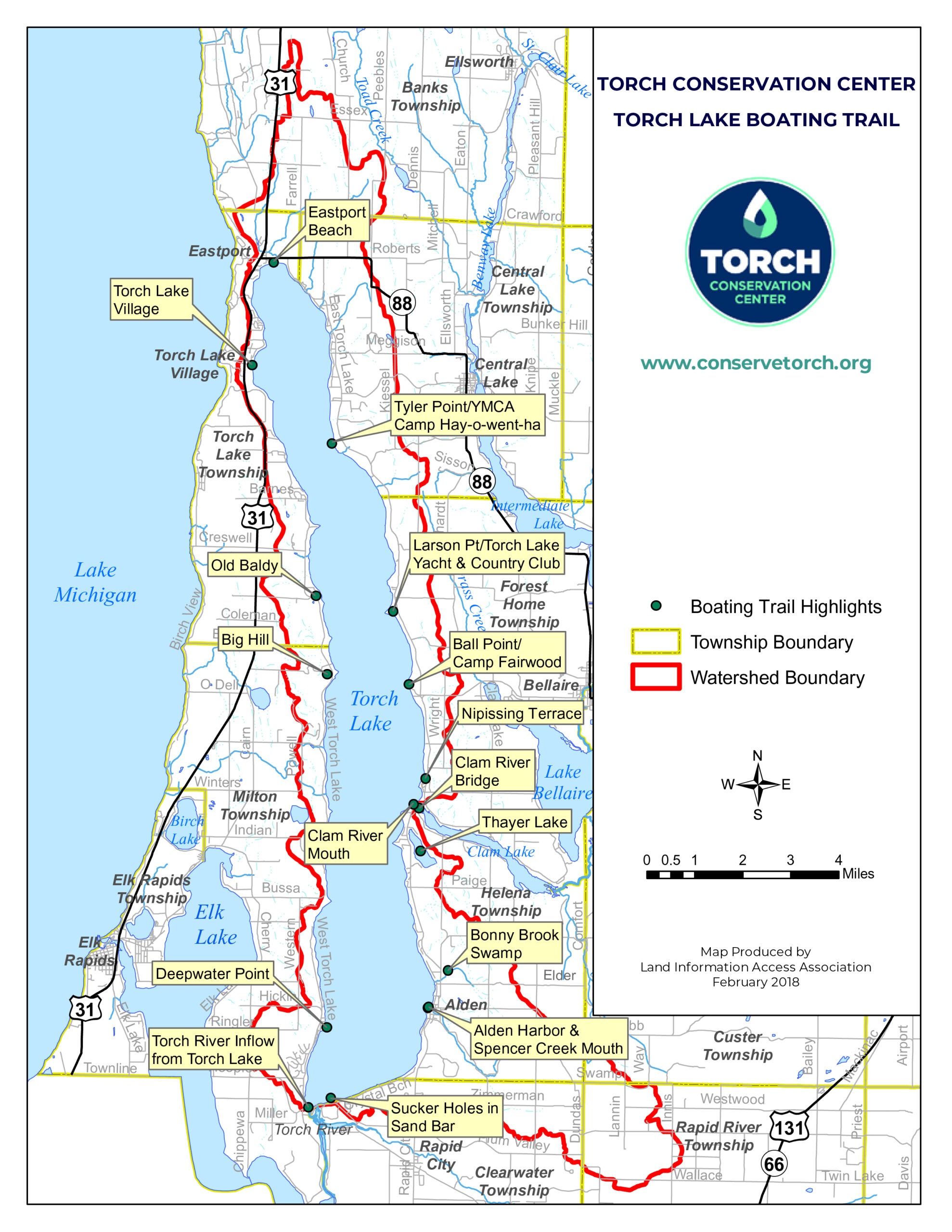 Want to know more about Torch Lake as you cruise on her waters?
Take the Torch Lake History Water Trail with your guide, Ed McDuffie, author of Torch Lake The History of WAS-WAH-GO-NING. The book is available in the TRUE BLUE Gallery in Alden.
Don't just wish that Torch Lake will stay blue.
Choose a water-friendly lifestyle - make a difference!