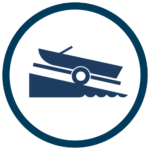 Torch Lake History Water Trail
How was this deep lake, called Torch, formed?
Where were the former hotels located along the shore?
How old is the only surviving camp on Torch Lake?
Answer these questions and more by taking a 45-mile trip on the Torch Lake History Water Trail.
Want to know more about Torch Lake's History?
Pick up Ed McDuffie and Mary Kay McDuffie's book, Torch Lake The History of WAS‑WAH‑GO‑NING, available in the TRUE BLUE Gallery in Alden.
Start Your Torch Lake History Water Trail.
Watch a short video about each spot on the map to learn more about geology and history.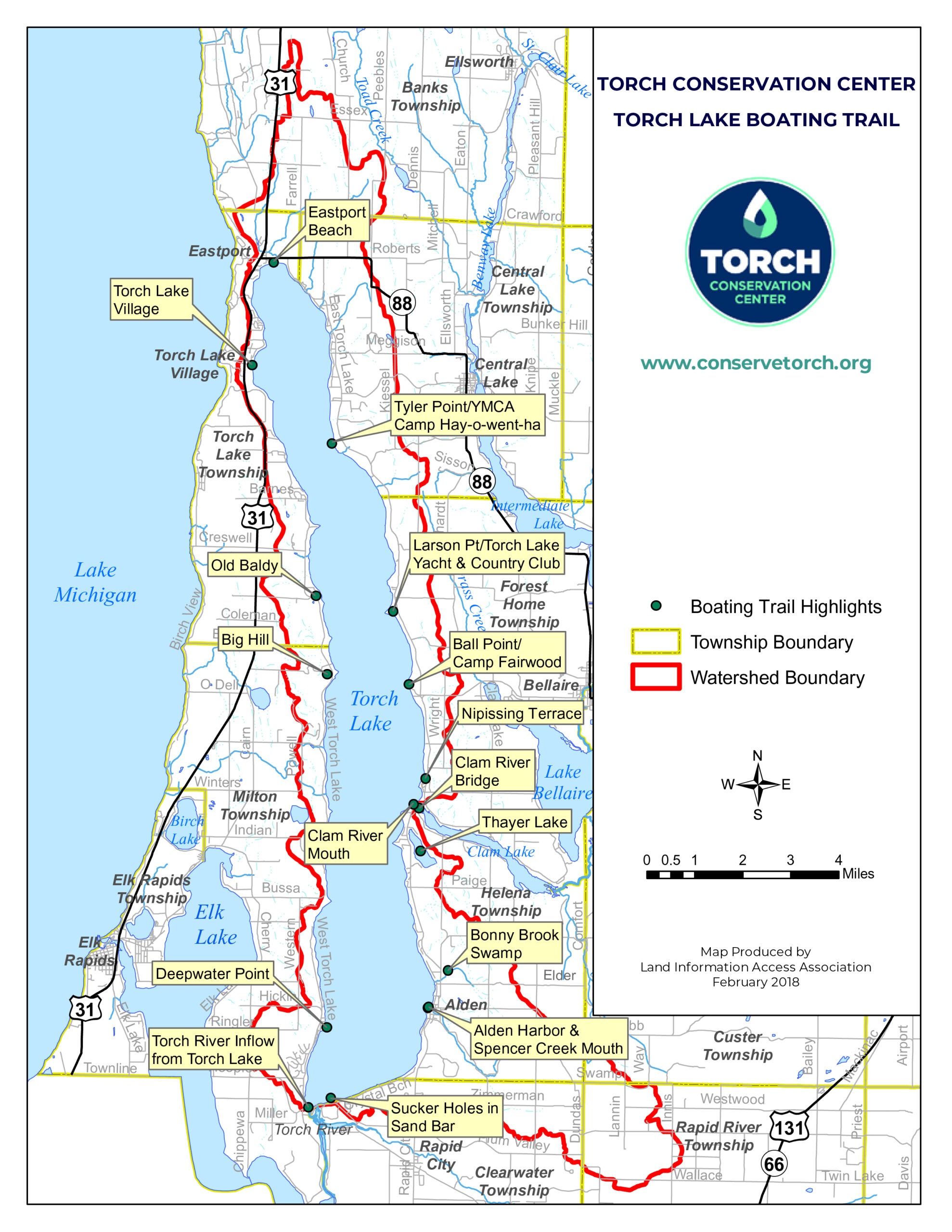 Explore Each Historical Video
Nippising Terrace- Lakeside Camps
Tour guide, Ed McDuffie, was raised in Cincinnati, OH and spent his summers at the family cottage on North Lake street in Alden. After taking a teaching job in Bellaire, he and his wife, Mary Kay Unger, built their own house on Torch Lake. Besides having a passion for biology, water quality and local history, Ed became an expert in local geology.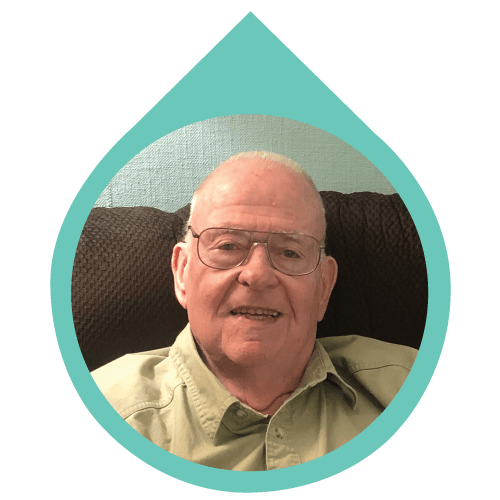 Videographer, Simon Ross, was raised in Massachusetts and is part of the 6th generation to spend summers at the Ross family cottage, "Inverness," north of Alden. Built in 1905, the cottage hasn't changed much in the past century. Simon is a graduate of the School of Visual Arts New York City.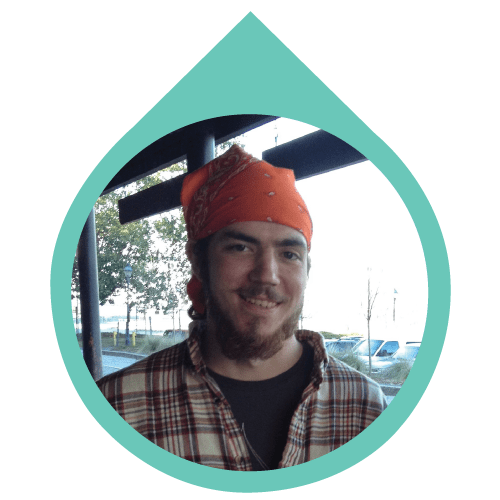 Don't just wish that Torch Lake will stay blue.
Choose a water-friendly lifestyle - make a difference!