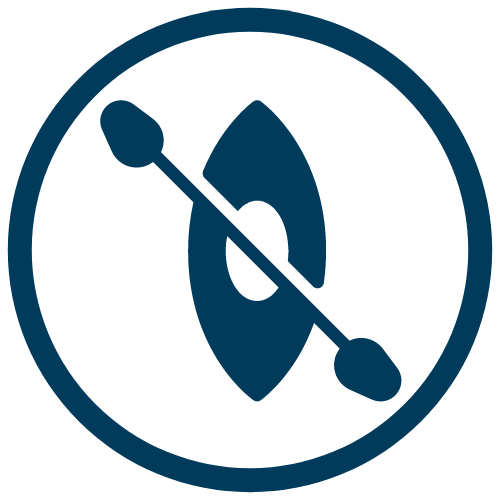 Having Fun!
Dip your paddle in mirror calm water
Slice your paddle through rippled swells…
Dig your paddle into white-capped waves…
Enjoy the blue waters of Torch Lake!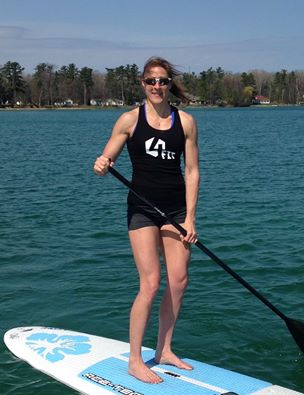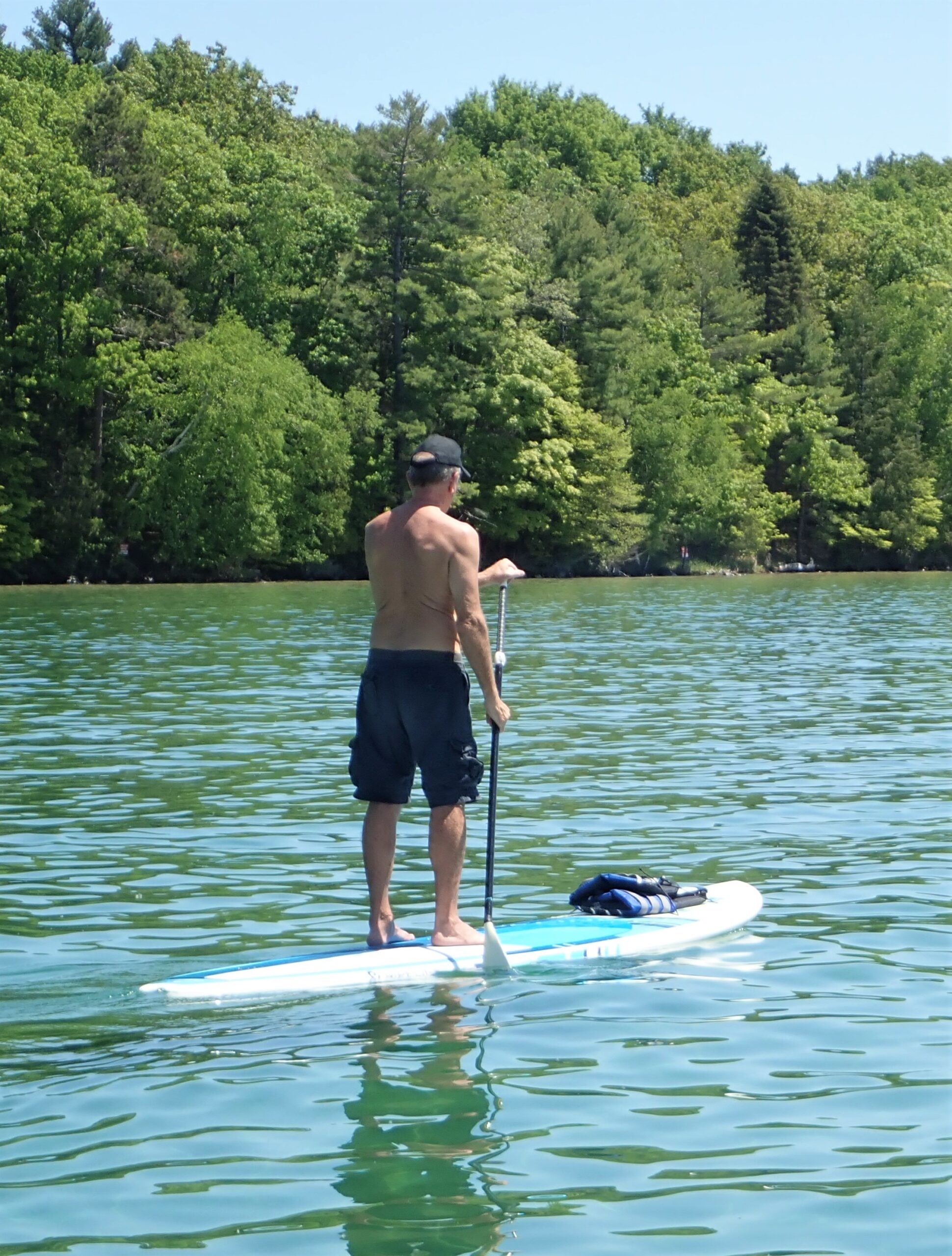 Paddling Safely!
Almost every year someone drowns in Torch Lake.
Prevent drowning:
Paddle with a friend.
Supervise children and inexperienced paddlers.
Share your paddle plan.
Respect Cold Water
You lose body temperature faster in cold water.
Prevent hypothermia:
Use caution in Spring and Fall.
Check the water temperature and lake conditions.
Torch Lake is COLD: 40-60° F.
Dress for water temperature NOT air temperature.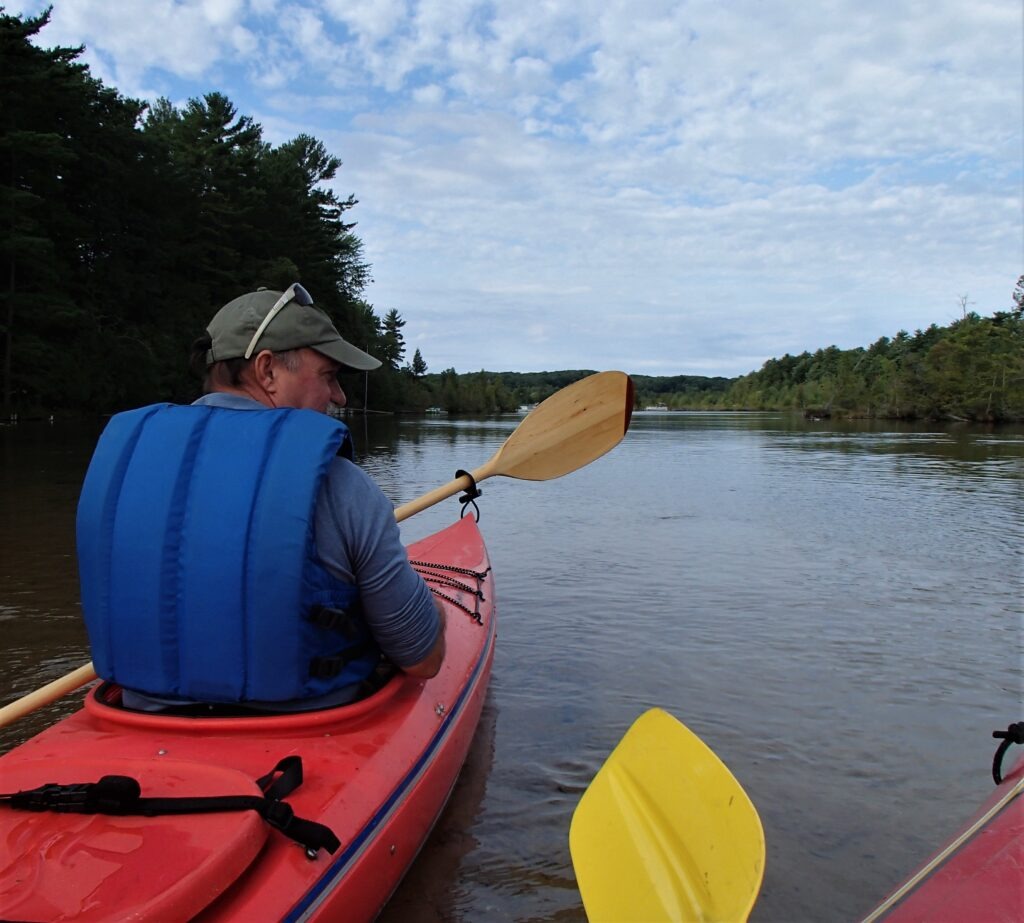 Watch the Sky
Storms move in quickly on Torch Lake.
Prevent death/injury:
When you see lightning, get off the water.
When the wind comes up, get off the water.
Watch for Boats
Paddling around points or in deep water, boaters may not see you.
Prevent accidents:
Stay close to shore going around points.
Wear bright color life jackets and shirts.
If the boat doesn't steer clear of you, then wave your paddle in the air.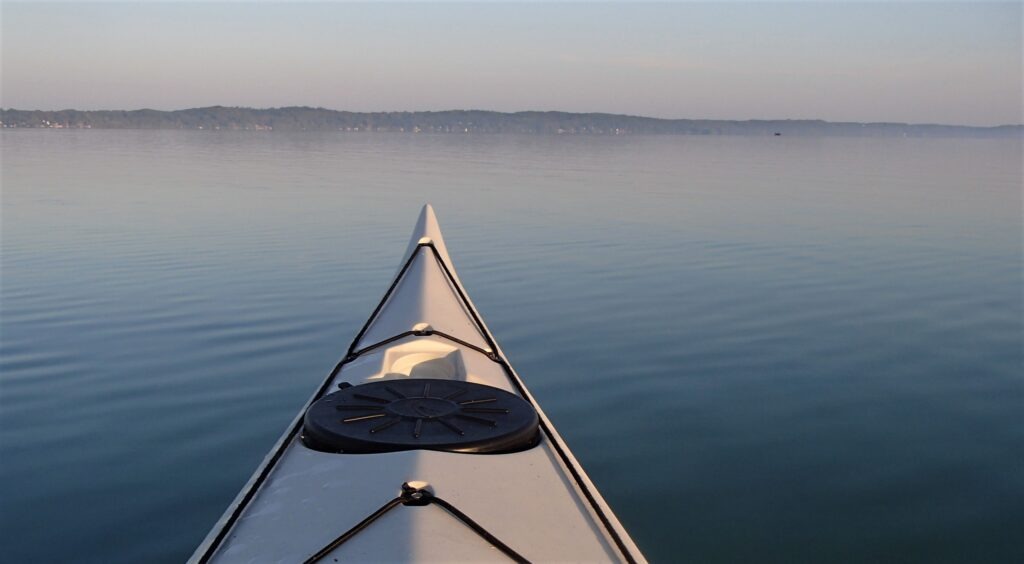 Follow the Law
Torch Lake is a public inland lake- shared by all of us.
The shore has public access sites, marked with orange signs.
Most of the Torch Lake shore is privately owned.
Docks and rafts are private property.
Please do not trespass.
Buckle Up…in a Life Jacket
A life jacket can save your life!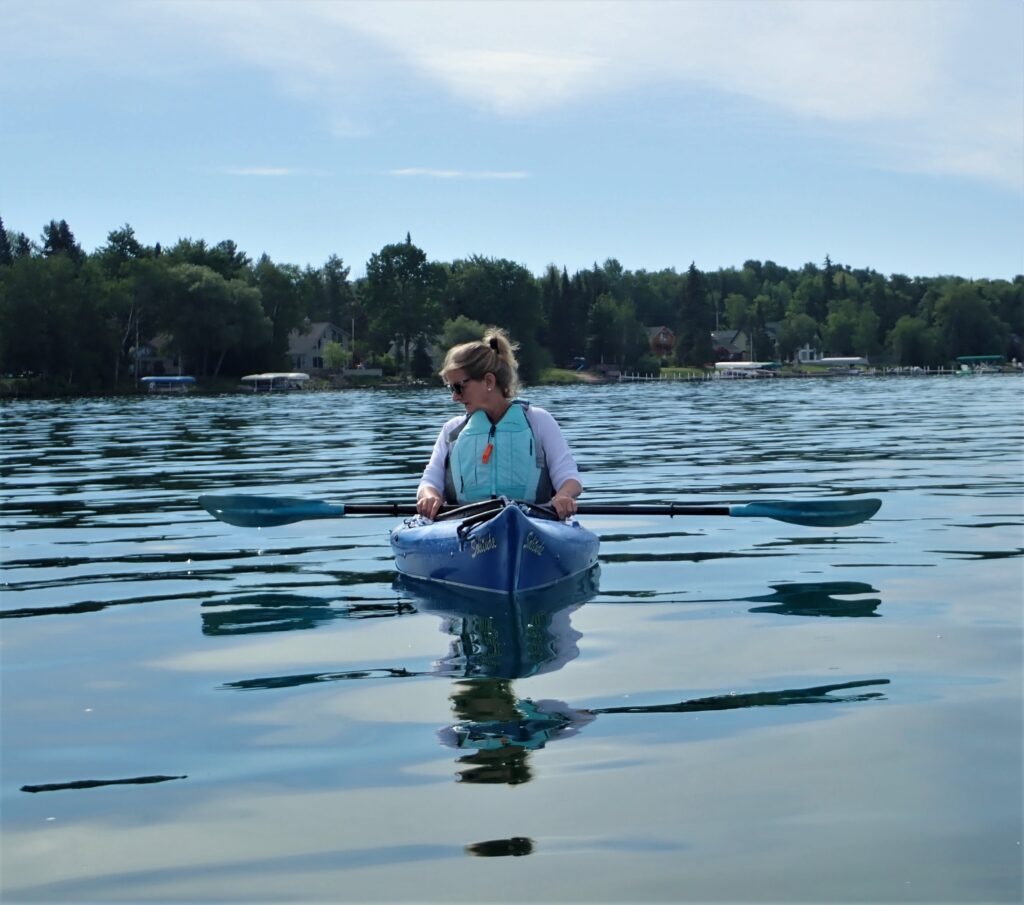 Prevent drownings:
Children Under 6- Must wear life jacket when kayak is moving.
Arm bands/puffy arms are not safe or legal life jackets.
Each kayaker must have a life jacket.
Paddleboarders are not required but recommended to have a life jacket.
Protect Torch Lake
Non-native species can damage Torch Lake.
Prevent the Spread of Invasive Species:
BEFORE launching, Clean, Drain & Dry your paddle craft.
Remove mud, plants & water that may harbor invasive species.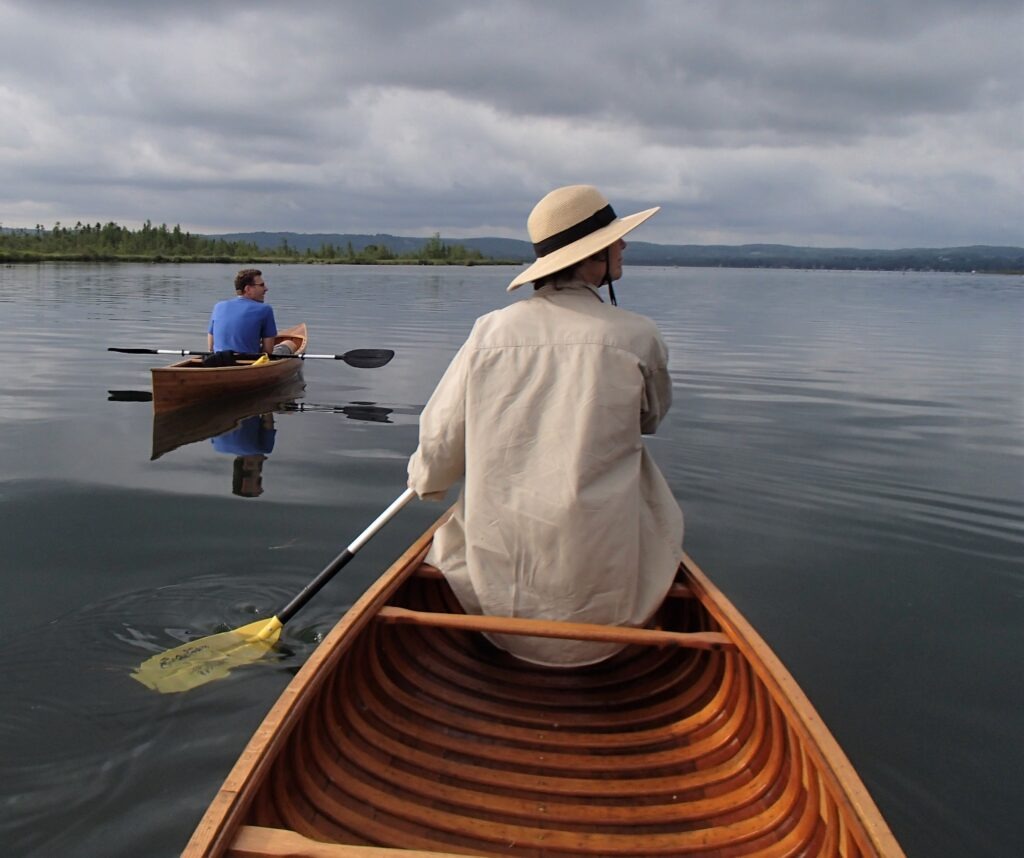 Best Paddle Trails on Torch Lake
Public launches and bathrooms are maintained by local townships and the Michigan Department of Natural Resources.
Follow posted rules.
Put In
Take Out
Distance
North of Clam River
(1) Torch Lake Village-
William Good Day Park
MDNR Boat Launch-Eastport
3 mile
(2) Forest Home Township Family Day Park
MDNR Boat Launch-Eastport
6.7 miles
South of Clam River
(3) Forest Home Township-Public Access near Dockside Beach
Helena Township-Valleau Landing in Alden
5 miles
(4) Helena Township- Ball Park with Kayak Launch
MDNR Boat Launch-Torch River
4.4miles
Show
You Care
We love when you visit Torch Lake.
Visit responsibly and sustainably.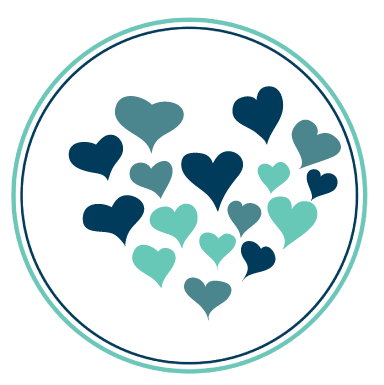 We all share Torch Lake.
Take trash away with you.
Use public restrooms not the lake.
Natural shoreline is private property. Please do not trespass.
Respect private property adjacent to public access sites.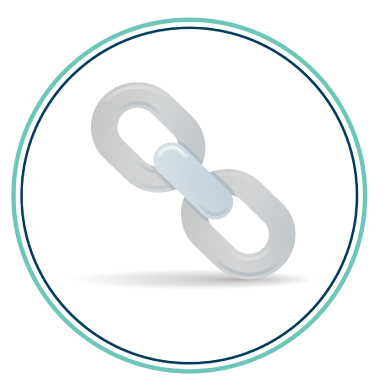 Take a paddling Safety Class from a certified American Canoe Association instructor offered by
Paddle Antrim
.
Become a Michigan Paddle Steward, identify and report invasive species using Midwest Invasive Species Information Network app after completing an online EGLE training class.
Don't just wish that Torch Lake will stay blue.
Choose a water-friendly lifestyle - make a difference!