Stories enrich our lives.
Practiced by all cultures since the beginning of humanity, we carry on this oral tradition by offering these tales to share with the next generation.
Settle back around a campfire, in the hammock, or at the dinner table and enjoy these Torch Lake stories. Then check out the science behind them.
Visit the TRUE BLUE Gallery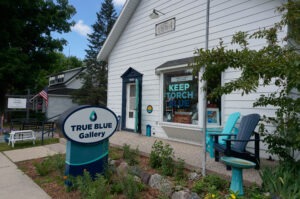 Open for 7th Season
Fall Hours
Thursday-Saturday
11am-4pm
Season closing day October 14, 2023
9046 Helena Road
Downtown Alden, MI
Don't just wish that Torch Lake will stay blue.
Choose a water-friendly lifestyle - make a difference!