TRUE BLUE Living
Dispose of Hazardous Waste on Collection Days
Many commonly used items contain hazardous materials.
Batteries, fluorescent bulbs, oil-based paints and auto fluids need to be collected and disposed of properly, so their toxic chemicals do not pollute our water.
Pouring toxic chemicals down a drain can contaminate your drinking water and Torch Lake.
Your septic system cannot break down toxic chemicals.
Toxic chemicals travel with wastewater to your septic drainfield.
Then, it sinks down through our sandy soil to the groundwater.
Groundwater feeds your private well and Torch Lake through cold springs.
Toxins poured directly on your land sink down to your drinking water and Torch Lake.
Many common cleaning problems in your home and pests in your garden can be addressed with natural products rather than toxic chemicals.
If you choose toxics, please dispose of them properly.
What are the benefits to you and our water?
Keeps drinking water safe from toxins
Keeps toxins out of Torch Lake so they won't harm fish and aquatic creatures
What can you do?
Step 1: Collect your Hazardous Waste in a box in the garage throughout the year.
Home and Garden
aerosol cans
light bulbs
fungicides
batteries
mercury
herbicides
cleaners
thermometer
pesticides
electronics
poisons (ant, insect, mice, etc.)
Garage
aerosol cans
fluorescent light bulbs
oil
solvents
auto & boat batteries
gasoline
oil based paint
auto fluids
kerosene
pool chemicals
lubricants
propane tanks
tires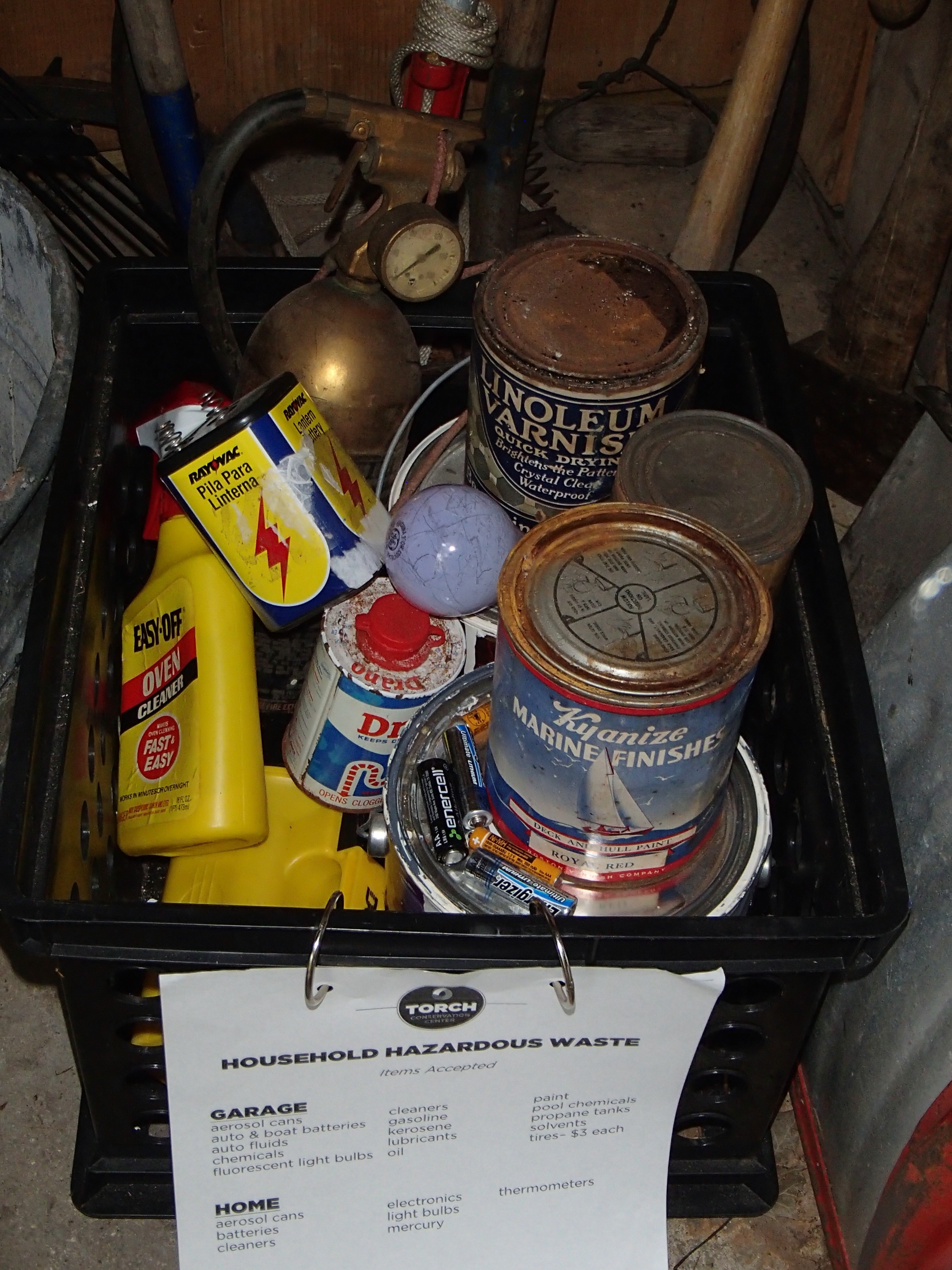 Step 2: Take your box to an Antrim County a
nd Kalkaska County

Hazardous Waste Collection Days.

Your first 30 pounds are free. All pesticides and herbicides are free.

Print a list of accepted items:

Household Hazardous Waste (.pdf)
Schedule of Hazardous Waste Collection Days 2023
Call the Antrim Conservation District with questions: (231) 533–8363.
3 Saturdays at 3 different locations in Antrim County:
June 10, 2023 
8:00 am – 12:00 pm
Elk Rapids DPW Station
117 Lake St. Elk Rapids, MI 49629
July 22, 2023
8:00 am – 12:00 pm
Bellaire High School Parking Lot
204 W Forest Home Ave Bellaire, MI 49615
September 30, 2023
8:00 am – 12:00 pm
Antrim County Road Commission Office
319 East Lincoln St. Mancelona, MI 49659
Step 3. Dispose of Non-Accepted Hazardous Items properly.
Items NOT Accepted
Proper Location or Contact Number
Explosives & Radioactive items
Call 911
Ammunitions & Firearms
Call the Michigan State Police in Gaylord.
(989) 705–3800
Reusable building materials, gently used furniture & reusable appliances
Call Habitat for Humanity in Mancelona
(231) 587–1498
Fireworks
Soak in water and place in the trash
Tires
Accepted at Hazardous Collection Days
Latex Paints
Open latex paint cans and let them dry out and place in weekly trash
Medicines and Medical Waste
Dispose of Medicines at Local Pharmacies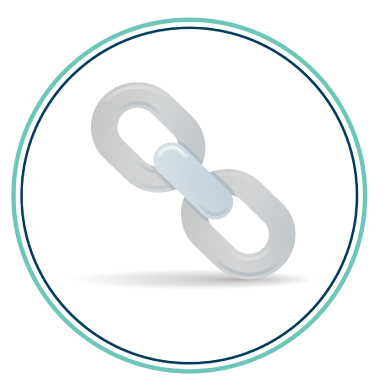 Find more Caring for Water ideas in TRUE BLUE Living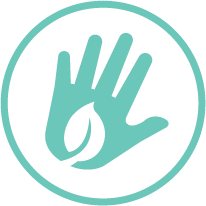 Don't just wish that Torch Lake will stay blue.
Choose a water-friendly lifestyle - make a difference!