Thank you for supporting the Torch Conservation Center. Your gift provides resources to sustain our programs. By increasing stewardship in the Torch Lake Watershed, we will ensure that Torch Lake stays forever true blue!
From the rolling hills and farmlands to the babbling brooks and brilliant blues of Torch Lake, the Center's successes start with the support from you.
Why Donate?
The Torch Conservation Center focuses only on the Torch Lake Watershed.
We reach out to everyone who loves our watershed.
Help the Torch Conservation Center to conserve land and water in our Torch Lake Watershed.
Gifts of stock, planned giving and directed giving
To discuss gifts of stock, bequests or a major gift, please contact our Treasurer at [email protected].
Our Accountability
The Torch Conservation Center is a 501(c)3 non–profit organization, incorporated under the laws of the State of Michigan in 2013. All gifts are tax-deductible as allowed by state and federal laws. Our federal ID # is 46–2108391.
Questions?
Donations by check can be mailed to:
Torch Conservation Center
P.O. Box 1142
Bellaire, MI 49615
Visit the TRUE BLUE Gallery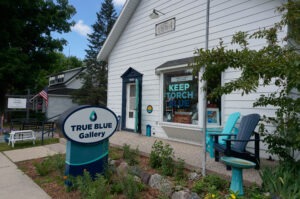 Open for 7th Season
Fall Hours
Thursday-Saturday
11am-4pm
Season closing day October 14, 2023
9046 Helena Road
Downtown Alden, MI
Don't just wish that Torch Lake will stay blue.
Choose a water-friendly lifestyle - make a difference!